https://www.poetryfoundation.org/poetrymagazine/poems/detail/58865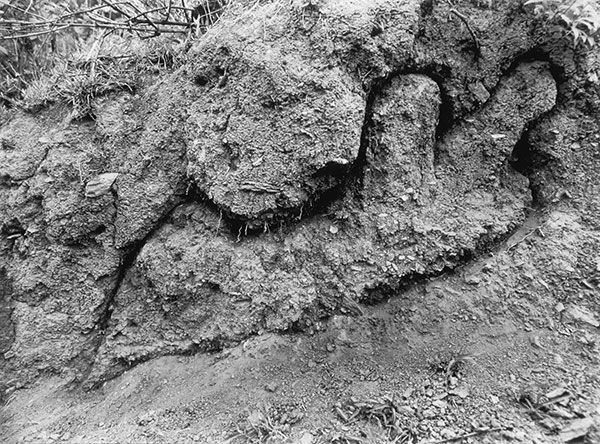 Untitled
, from the 
Silueta
 series, 1980, by Ana Mendieta
Mud learns to live with mites, worms, beetles, and ticks.

And Lioness digs up the earth where a warthog cowers in his den.

You know you are loved when she tears you to bits, brittle thing.

The lioness tongue softens you up all the way to her bottom.

Roots, straw, weeds, rain your crown, hija de Ochun.

Even Earth's suffering arises from pangs of  love.

When Lioness fangs diffuse the blood we call it liberation.

Wax hisses from the smoldering wick, curtains you draw go shoosh.

The last earth imprint you ever left on asphalt from thirty floors up.

A shoe curved from the work your instep leaves behind.

The breath of the lioness heats up your shoulders and your neck.

A genetic photograph of every cell that ever lives exists in a lioness mouth.

She tears into the riverbed and root hairs clog her claws.

Ancient bacteria get all up in you.

Control the fire and it burns deeper, flashing life into sleeping embers.

You can read the rest of the PINTURA : PALABRA portfolio in the March 2016 issue of Poetry. All images in this portfolio are courtesy of and with permission from the Smithsonian American Art Museum. Untitled, from the Silueta series by Ana Mendieta, museum purchase through the Smithsonian Latino Initiatives Pool and the Smithsonian Institution Collections Acquisition Program © 1980, Estate of Ana Mendieta.
Source: Poetry (March 2016)